2022 Chevrolet Trailblazer in 100 Mile House, BC

2022 Chevrolet Trailblazer Overview
The 2022 Chevrolet Trailblazer is a modern and sleek SUV that will be sure to stand out from any crowd. This vehicle has been built to make your driving experience truly enjoyable with its outstanding fuel-efficient engine options and an optional all-wheel-drive drivetrain. When it comes time to take off on those long journeys, this vehicle offers plenty both inside and out. The 2022 Chevrolet Trailblazer is a versatile vehicle that has it all. From family rides to rugged off-road adventures, this SUV will get you and your friends where you need to go without any trouble.
2022 Chevrolet Trailblazer - Towing Capacity
For towing, the Trailblazer will have a maximum capacity of 1,000 pounds, sufficient for light towing applications such as hauling small fishing. With the all-wheel-drive system, you will have greater control during hauling, as well as better overall handling.
2022 Chevrolet Trailblazer - Exterior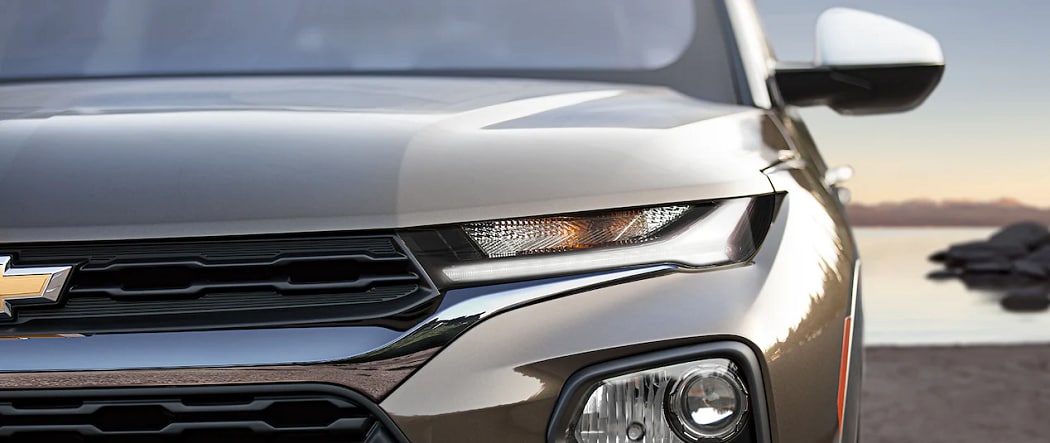 2022 Chevrolet Trailblazer - Interior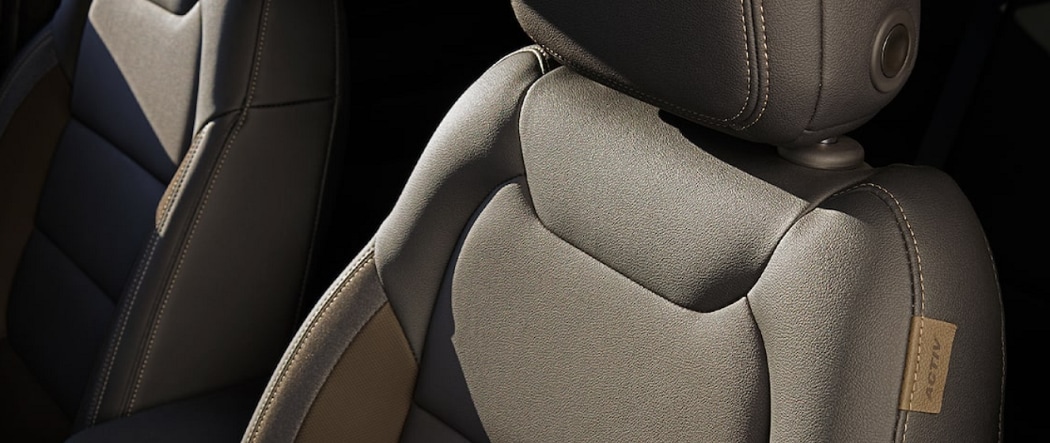 2022 Chevrolet Trailblazer - Engine Options & Performance
The 2022 Chevrolet Trailblazer comes with two turbocharged three-cylinder engines for you to choose from, a 1.2-litre engine that provides you with 137 horsepower or a 1.3-litre with 155 horsepower. It gives you the freedom to choose between three drive modes, all-wheel drive, regular drive, and sport drive mode, following your driving conditions. The AWD model comes with a nine-speed automatic transmission which brings out the best of the engine, and the FWD comes with an automatic Continuously Variable Transmission (CVT).
Safety Features
The 2022 Chevrolet Trailblazer has your safety in consideration with a variety of driver assistance technologies. There are many safety features on this SUV that will keep you and your family safe. For starters, it has an automatic braking system with pedestrian detection. Other safety features include a forward collision alert, following distance indicator, front pedestrian braking, a LATCH system, lane-keep assist with lane departure warning, rear vision camera, and teen driver. As optional, you can opt for more add-on safety features like rear park assist, rear cross-traffic alert, and lane change alert with side blind zone alert.
2022 Chevrolet Trailblazer - Interior Features
The 2022 Chevrolet Trailblazer has a breathtaking interior that does not compromise comfort and uniqueness. The seating offers maximum comfort and space; two adults can sit comfortably in the rear seats with spacious legroom. The driver's seat is a little elevated to provide comfortable monitoring of the road ahead. The interior of the 2022 Chevrolet Trailblazer hosts an excellent infotainment system that will help make your drive more enjoyable. This infotainment system allows you to connect two Bluetooth devices at the same time. The standard infotainment display is a 7-inch touchscreen, while an 8-inch touchscreen is available, while both are offering seamless connectivity through Apple CarPlay and Android Auto. Behind the rear seats is a cargo space which can be increased by folding the rear seats. If you want to handle oversized items, you can fold the front passenger seat as well.
2022 Chevrolet Trailblazer - Exterior Features
The silver-painted roof side rails add sleekness to the design. The 2022 Chevrolet Trailblazer exterior is the perfect vehicle for those looking to get in on some rugged terrain. It has been redesigned with new features that will make it tough enough no matter where your adventure takes you. The base model rides on 17-inch silver-painted aluminum wheels; however, higher trim levels get various wheel options that vary in size, style, and finishes.
Contact Us
Check out the many excellent models available in our new inventory and book a test drive of your desired 2022 Chevrolet Trailblazer trim. Our experts will be more than happy to assist you with all of your automotive needs, and you can count on our dealership to make your vehicle ownership as seamless as possible. Contact us to get more details about the outstanding SUV model or for any inquiries.
Make an Inquiry
* Indicates a required field