Choosing the Right Coolant for Your Car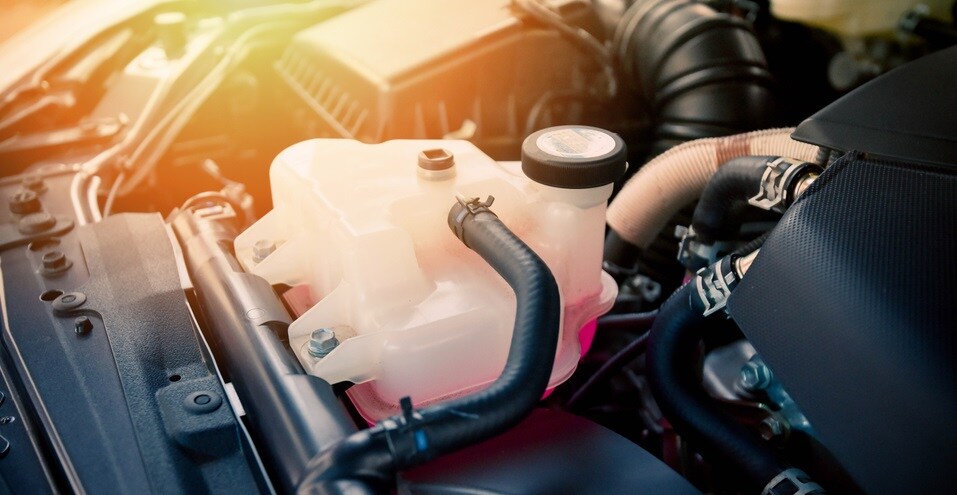 Choosing The Right Coolant For Your Car
At Gustafson's Central Chevrolet, we have a new inventory of the latest Chevrolet models and provide helpful guides to support customers' vehicle ownership. A part of owning a vehicle is regularly checking and topping off fluids, including coolant, but you must use the right type for your vehicle to avoid issues in the future.
Colour
Different vehicles require different coolants, but you can differentiate the different types through colour, including orange, pink, green, yellow, and more. You don't want to use the wrong type of coolant or colour in your engine since each type has a unique formula designed to be compatible with the engine's internal materials.
Brand
Putting the wrong type of coolant in your engine can cause rusting or gasket failure inside the engine, making it critical to use the right type of coolant and colour for your specific engine. Also, you will find that coolants are available from the original manufacturer or third-party alternatives. However, you should consider sticking with OEM and avoid using generic all-purpose coolant since that could negatively affect your engine's condition. If you must use non-OEM coolant in your engine, look for a product with the exact rating and specifications required for your model.
Type Of Coolant
Aside from vehicles requiring coolant specific to the manufacturer and sometimes model, you should be aware that there are also pre-mix and concentrated versions of these fluids. With a 50-50 pre-mixed coolant, you can directly add it to your engine if it's the compatible fluid, but with concentrated coolant, you must mix water to achieve the right ratio.
Contact Us
You should never add random types of coolant to your Chevrolet since most models require Dex-Cool, which has an orange colour. Contact us today to bring in your vehicle for service, and our experts will top off your coolant or perform any services your coolant system might need.
Hours
Monday

8:30AM-5:00PM

Tuesday

8:30AM-5:00PM

Wednesday

8:30AM-5:00PM

Thursday

8:30AM-5:00PM

Friday

8:30AM-5:00PM

Saturday

Closed

Sunday

Closed
Make an Inquiry
* Indicates a required field