Does Your Vehicle's AC Smell Bad?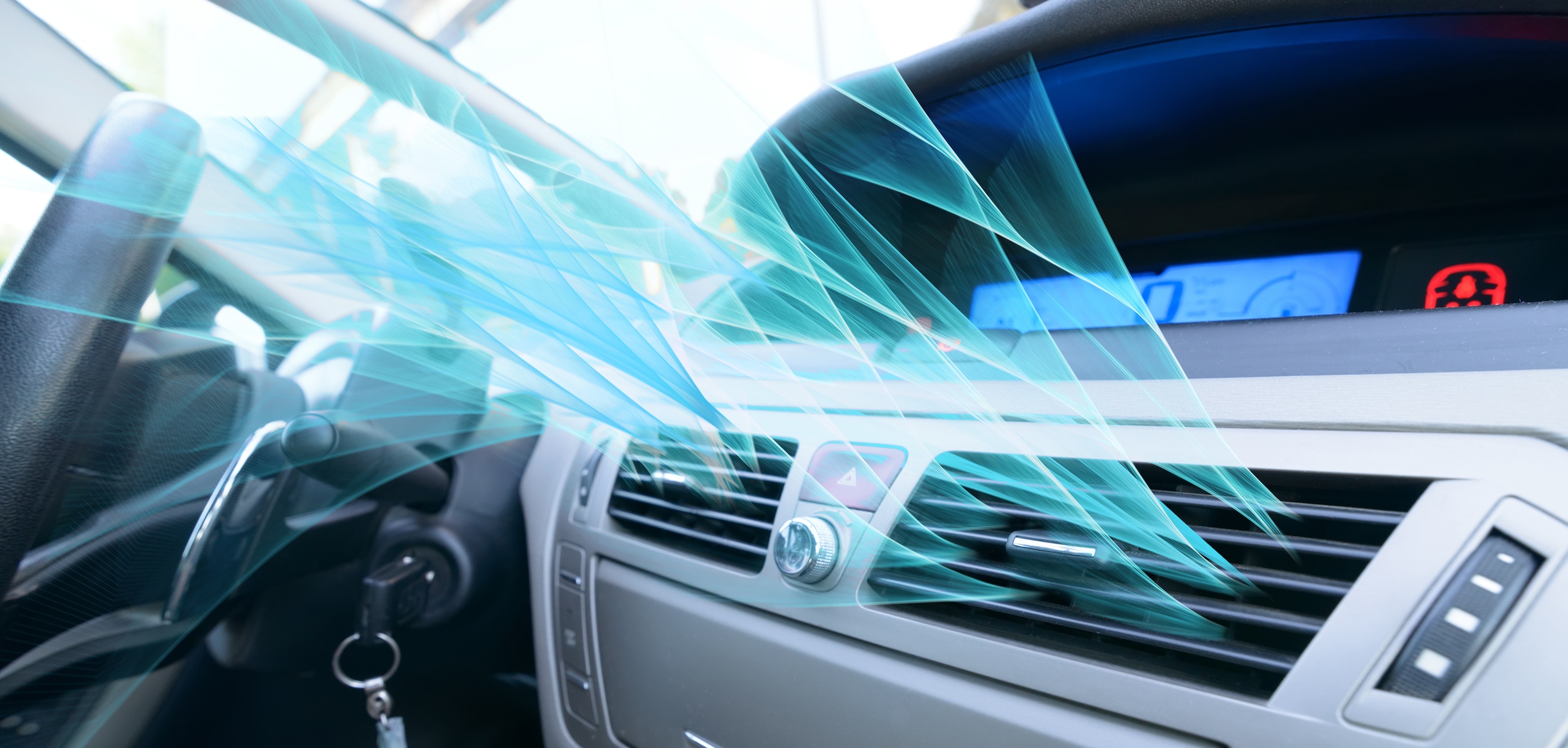 What Does A Bad Air Conditioner Smell Mean?
Vehicles can start to produce smells that make their way into the cabin with time since they could be experiencing various issues under the hood. The best way to eliminate those smells is by performing maintenance and repairs on time and having an annual vehicle health check-up. Through our Service Centre at Gustafson's Central GM, we have factory-trained technicians to take care of your vehicle, and you can explore our service specials.
Why Does Car A/C Smell?
There are loads of reasons why your A/C might be emitting a smell into the cabin, but it's important to note how an A/C functions. Since A/C units suck air from inside the cabin or sometimes from the outside, many variables could cause the smell. Some of the most common smell causes include the following:
Your A/C Smells Like Gasoline
A loose-fitting or a broken fuel line in the engine bay could be causing a gasoline smell that your A/C will bring into the cabin directly. Fuel leaks are very dangerous, so avoid driving the vehicle and consider getting towed to a trusted shop.
Your A/C Smells Like Mildew or Mold
With age and time, your vehicle could have mildew or mold forming inside the air vents, which you could address with over-the-shelf products that will treat and eliminate the smell. Do your research and follow the product instructions for the best results.
Your A/C Has A Burning Smell
A burnt smell could indicate that your vehicle is experiencing circuit shorting frying wires, or it could be a rubber hose touching a hot surface. Regardless of the cause, a burning smell is always a reason to worry, so don't attempt to continue driving and consider getting the vehicle inspected.
Your A/C Smells Sweet
A sweet smell coming into the cabin is usually from coolant burning or leaking directly into the cabin. Your vehicle could have a heater core leaking inside the cabin, causing a sweet smell of coolant. Check your vehicle's carpet floors or look under the hood for signs of coolant splashes on plastic covers.
Contact Us To Schedule An Appointment
A bad smell coming into the cabin is always a bad sign, and it can take away enjoyment from your daily commute, so don't wait and request a service appointment to have our experts fix the cause of the smell. Be sure to contact us if your vehicle is emitting a smell, and we can help you take the best course of action.
Hours
Monday

8:30AM-5:00PM

Tuesday

8:30AM-5:00PM

Wednesday

8:30AM-5:00PM

Thursday

8:30AM-5:00PM

Friday

8:30AM-5:00PM

Saturday

Closed

Sunday

Closed
Make an Inquiry
* Indicates a required field